Study Online for the IEMA Foundation Certificate in Environmental Management
Become one of a growing number of Environmental and Sustainability Professionals with the online IEMA Foundation Certificate in Environmental Management.
We're excited to partner with the only online training provider of this course who focuses solely on environment, sustainability and culture change.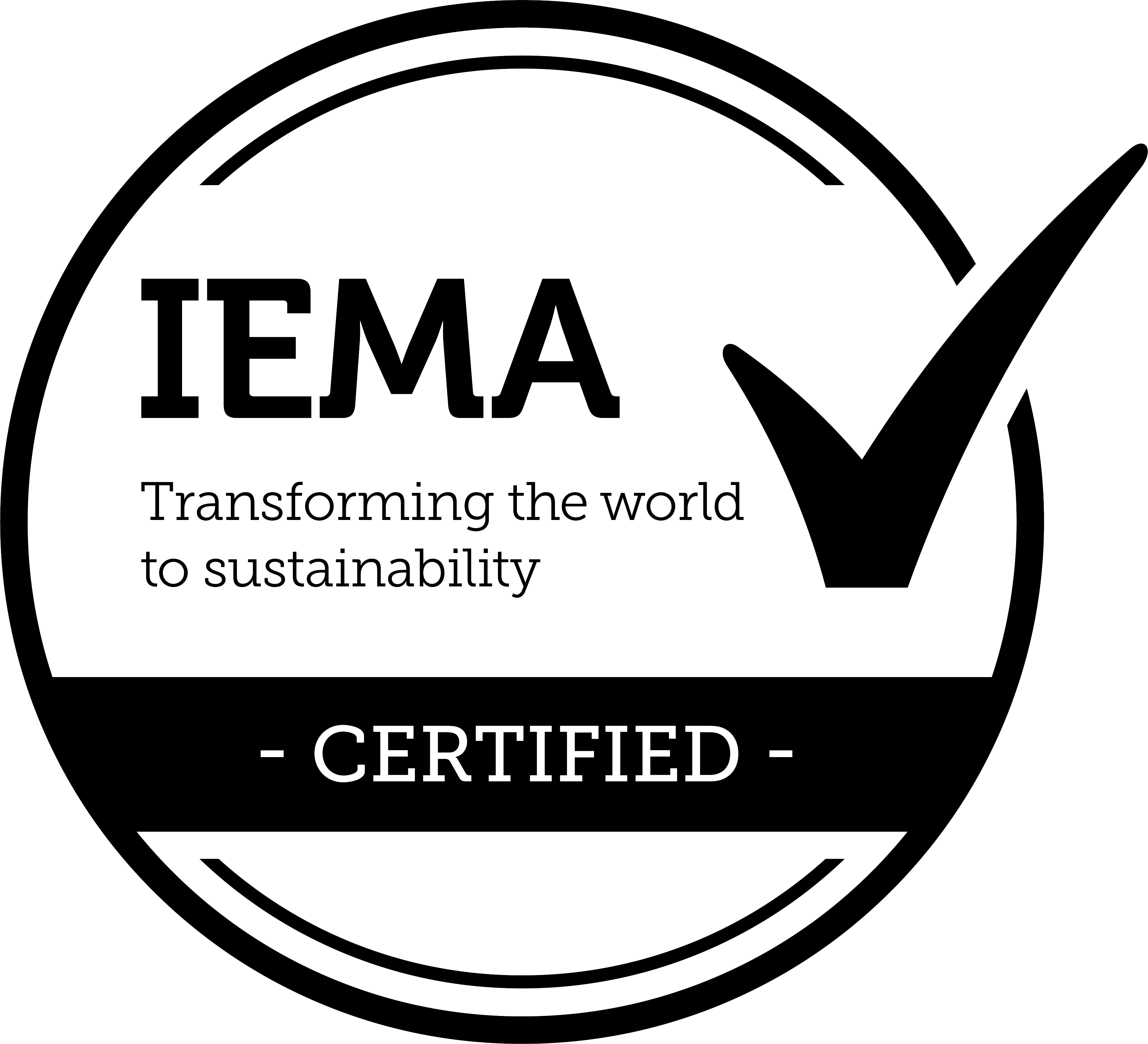 What Does the IEMA Foundation Certificate in Environmental Management Course Cover?
No prior knowledge is needed. The 18 online sessions cover a broad range of subject matter, giving you a solid grounding in the environmental matters we currently face. Your Foundation Certificate in Environmental Management will be awarded by IEMA on completion of a short multiple choice exam.
Topics cover a wide range of environmental and sustainability principles, providing a sound basis to underpin a career in environmental or sustainability management. Your learning will help you start to address these issues and influence people around you. 
What Do You Get?
Successful completion of the course provides you with Associate Membership of IEMA, in recognition of your achievement along with access to further IEMA resources.
ADDITIONALLY, our partners provide access the ONLY online portal with considerable additional environmental and sustainability modules INCLUDED within your fee. This will support your ongoing learning and CPD for a full twelve months.
Learn at Your Own Pace
Finding time to develop your knowledge around existing work commitments can be challenging. That's what makes flexible online learning so appealing.
You can work your way through the 18 online IEMA Foundation Certificate in Environmental Management modules at your own pace. However, we recommend that you commit a few hours to weekly studying.
This will help you maintain interest and engagement, as well as keeping your eye on your goal of completing the course. Typical time to complete the course is around 3 months.  We provide you with both technical and tutor support to guide you along the way, when you need it.
The Cost
The course costs just £549 + VAT.
This includes all modules of the course, online tutor and technical support, Associate IEMA membership, practice questions and the exam fee. On successfully passing the exam, you will receive your certificate and upgraded to Associate IEMA membership.
What Else Do You Get?
We have partnered with the ONLY online provider who focuses SOLELY on environment and sustainability. When you sign up to this course, you will gain access to OVER 100 ADDITIONAL modules of online learning for 12 months.
Available content includes tutorials on engagement, how to influence and motivate behaviour change, as well as further learning around sustainability and environment. All this is included within the competitive fee. Start your environmental and sustainability learning journey today.
Contact Us About The IEMA Foundation Certificate in Environmental Management